7 Reasons Why We Are Excited About Thanksgiving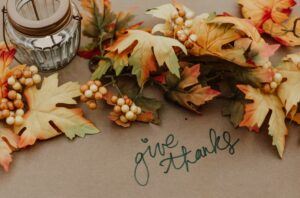 And here we are again! Another year and another Thanksgiving, can you believe how fast this year went by?
I know we were wishing, like I'm sure many of you, that this day would come. Wishing through the pandemic to finally get back to almost normal. Well, at least, by Thanksgiving, right?
I mean, Halloween was the trial run, that we could function normally, but still take the necessary precautions to stay safe. Here at home, we (my nieces and nephews) and okay us adults too, dressed up on Halloween and took the Keiki trick or treat around the neighborhood.
Some choose to wear their costume with the face shield and mask, while most wore their costume with a matching-colored face mask or costume mask. It was nice to see others enjoying themselves and still being mindful of others.
So…with Thanksgiving just around the corner, I'm excited to know that we, as a society, are slowly getting back to normal.
According to the Hawaii Tourism Authority, there were 7,762 passengers who came to Hawaii in 2020. And this year that number is four times more than last year at 28,987.
So, I know this Thanksgiving is going to be one to remember.
Here are my top 7 reasons why this year will be great:
1. The Thanksgiving Meal
---
Just like any other holiday, Thanksgiving is no different. A great big celebration of our favorite foods. You know the ones, that we dream about and can't eat enough of.
Like Aunty Maylyn's garlic mashed potatoes and string bean casserole. And Uncle Jon's delicious juicy turkey smothered in Grandma's brown gravy. Or the blueberry cheesecake with extra blueberries.
We get to eat all of our family favorites as much as we want. Then, take a quick nap, and eat it all again.
2. Family and Friends
---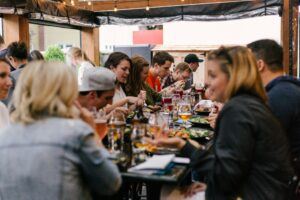 It's not Thanksgiving without getting to share this feast with your family and friends. One holiday where everyone comes together to gather and enjoy each other's company.
People from across the country, down the street, or family you haven't seen in a while because life gets busy.
Catching up, sharing joys, or just laughing the day away. Because that is what families do.
3. Football
---
It's not Thanksgiving unless there is a football game on the TV. And this year there are three. And even though your favorite team didn't make it to the playoffs, doesn't mean you can not enjoy yourself.
It's all about the sports talk, the quarterback, Tom Brady, Tua Tagovailoa, Pittsburg Steelers, boasting, teasing, and bragging rights, that keep the game festive.
If you can't watch the game on the TV, you can always play the game outside.
4. The beginning of Christmas
---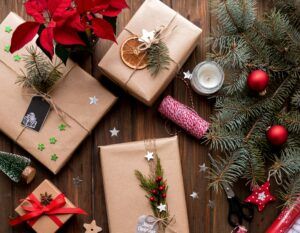 Thanksgiving is also the unofficial start of Christmas.
Have you ever thought about how right after Thanksgiving, or even within minutes to Thanksgiving being over, everything Christmas begins?
Like Black Friday and the decorations, and the happiness and jolliness people feel. The helping others and giving back or paying it forward. The gift-giving and kindness and celebration that is in the air.
5. Macy's Day Parade
---
It's usually a tradition every Thanksgiving to wake up early and put a fresh pot of coffee on. Then cozy up to the TV to watch Macy's Thanksgiving Day Parade.
To watch all the different characters and some new ones float across the NYC landscape, like Grogu the Baby Yoda and Pikachu.
The Radio City Rockettes. The host Savannah, Hoda, and Al Roker. And special performances by Carrie Underwood and the Sesame Street Muppets.
6. Opportunities to help Others
---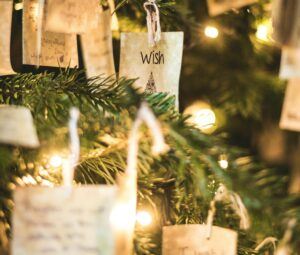 Let us be reminded that even though we are able to celebrate this holiday with our family, friends, and loved ones.
This day is a reminder for us to be thankful to the tons of other charity organizations, places of worship, and volunteers who go out into the community to help.
It also becomes an opportunity for us to give back to those who are less fortunate than ourselves by giving our time, clothing, food, and other donations.
7. Black Friday
---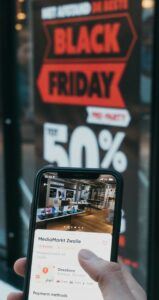 If you are wanting to get a head start on your Christmas list this would be the perfect day for you. If you are like the many countless people who line up outside of their favorite stores to get the newest or best deals, then this is the day for you.
Some of the stores are luring in shoppers as early as Thanksgiving Day. Stores like Target, Walmart, and Best Buy have deals as early as Thursday.
But if you like to do the online line shopping on Cyber Monday, as we do. Then sit back and relax with your Christmas list, calculator, and notepad in one hand. And your mouse or a right clicker in the other.
There are so many deals out there, including this special Black Friday deal to own your own business online and learn how to become an affiliate marketer.
At Wealthy Affiliate, we have become more knowledgeable by the tutorials, the ambassadors, the classroom help, my training, my mentors, the research tools, and support from this platform,
If you are interested in learning more about what we do or how to become successful online, click here.
Conclusion
---
Everyone has their own ways to celebrate this day by spending the day with those who mean the most to them, or those who need their help the most. Either way, we will be spending the day doing something exciting.
We are so thankful for our family, friends, and loved ones. Everyone did everything they could to stay safe and healthy. They supported each other and were helpful and caring. Thank you.
Tell me about how exciting your Thanksgiving was?