How to Sell Gently Used Stuff Online:
Top 9 Apps to Use
Have you ever thought about all the stuff you have in your house and thought there must be a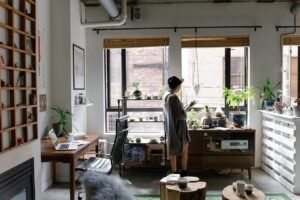 way for you to make a little extra cash or as a business by selling your unused or gently used stuff online?
We all have something we didn't quite use or bought on impulse and thought looked great in the store but really didn't fit into any room in your house or apartment.
Or bought that lovely dress or jacket from that really expensive store, but only wore it a couple of times. Then had it dry cleaned and now it's sitting in your closet after 5 years just waiting to make a comeback.
We have put together a list of apps that are easy and simple to use right on your mobile device. You can keep tabs on your progress and determine for yourself how high or low you want to negotiate with your buyer.
Some of these apps also come with shipping instructions with notable carriers to make the entire process run smoothly. And gaining peace of mind from your customers.
1. Mercari
---
Mercari is a Marketplace where you can find your next favorite thing! It is where you can go to sell or find something new. The team will help you with at-home pickups and same-day delivery at a price you'll like.
It's so easy!
After you list your item, Mercari will recommend a shipping weight and the cheapest carrier options.
Once the items have been delivered, the customers have 3 days to rate the entire transaction. If there are any problems, they can call Help Center.
If they fail to rate you within those 3 days, Mercari will automatically give you 5 stars to complete the transaction. Then you'll get paid.
However, they cannot receive payment outside of the United States.
2. Poshmark
---
Poshmark is an app to list used clothes, accessories, home décor, beauty, and more. Although, the majority of the products are designer brands and other name brand products.
After you join the marketplace, you can post your items and share them to your networks. All orders are shipped through USPS priority mail. Buyers pay for shipping, but some sellers offer discounts to appeal to their customers.
3. Facebook
---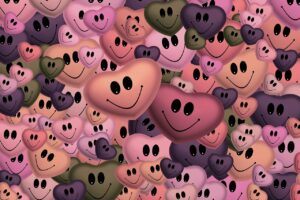 Facebook is one of the best places to sell your stuff through the app. You can connect to so many different people and networks from all over the world. As well as locating people through their local buy and sell groups.
You can either start your own group or join one. Most groups have a theme. Just make sure to read the guidelines before listing your items.
Facebook Marketplace is like Craigslist for selling your items. It's free to list and you can connect directly to buyers by direct message, texting, or private messaging them.
Facebook Business Page lets you sell your items from your business to your customers by adding a 'Shop Now' button.
4. Instagram
---
Instagram is a photo-sharing app where brands open shop from their profile page, let people make reservations from their accounts and hold fundraisers in Instagram Live.
Create your business account, write a short bio to showcase who you are and what your business is about. Research your audience demographics and define your target market.
5. Yelp
---
There are over 90 million people who visit Yelp every month searching for something. Whether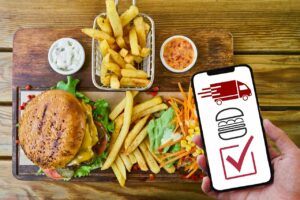 it is a restaurant review, home, and local services, national and regional brands, or connecting your clients to customers. 97% of those people make a purchase after visiting Yelp!
You can make a name for yourself using Yelp! It's easy to add photos to your page and keep your business information updated, respond to messages and reviews.
Run and create your ads in minutes and pay only when interested people click on your ads.
6. 5miles
---
5miles lets you buy and sell within a 5 miles distance. It is secure and requires verification to start buying and selling. It lets you sell, buy, and search for products.
You are given a detailed description of your products and are able to communicate with your buyers. There is also a bidding marketplace for free products. You will just pay if you win a bid.
7. Buyback Boss
---
Buyback Boss is a trade-in program for your electronic devices. They have a 5-star rating with Trustpilot and an A+BBB rating. It has a safe and secure selling process with free shipping on all orders.
They provide you with an instant quote in less than 30 minutes. And if they receive your phone within 14 days, the price you were quoted is what you'll get. They offer three types of payment options.
It's a secure, speedy, and convenient way to sell your used phones, tablets, watches, and more. Bundle multiple devices to get an even bigger payout.
8. Wish Local    
---
The Wish app is an online shopping marketplace app with major discounts and inexpensive products right from your mobile devices. There is an option to be a seller or a buyer using Wish Local.
Its shopping services allow customers to purchase clothing, electronics, home items and gadgets, beauty, fitness, and much more. The majority of its products come from China, but more and more products are made in the U.S. and with faster delivery.
9. Flyp
---
You can sell your clothes, shoes, and anything else you want to sell without having to actually do any selling work! Imagine the perfect app that does all the leg work for you.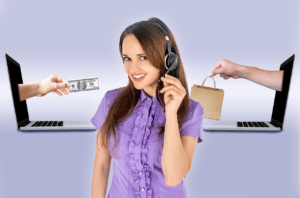 The way it works is the app finds Professional Sellers to sell your stuff for a commission. These Pro Sellers do all the extras that come with selling products online.
They do the photographing and displaying the items, finding a selling site, screening potential buyers, handling the listing, and shipping. And having to deal with the drama of the customers and answering all their questions or avoid a potential creepy buyer.
All you have to do is just take one photo of each item you want to sell, the pro seller does the rest. You pick who you want to sell to, print a shipping label, and mail it to them. When they sell, you get paid!
Whichever apps you choose you'll sell your stuff and make space for new your new stuff. We enjoy helping you find ways to declutter your apartment and hope to hear from you soon.
Let us know which ones were your favorites or which one you would like to learn more about.